Life is all about packing cases
by Jasper Montana, Technical Coordinator
Metal pins are slowly spreading across the map of the world in our office – each one representing a trip, a recce, a shoot, and another sequence of Human Planet recorded onto what have now become many kilometres of magnetic video tape.   For each of us on the Human Planet team, each pin represents a different moment of time.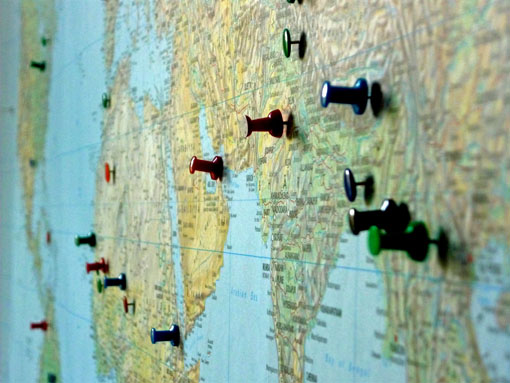 For those who went on location, it may be a life changing adventure, a harrowing experience, or a drop in the ocean.   For those left in Bristol or Cardiff, it might be a sigh of relief as the crew depart, a moment of pause in a quiet office, or a stressful planning process which lingers long after the crew depart, when phone calls from the Jungle require a mortally wounded shoot to be remotely stitched back together.
 On many occasions the pin represents for me long days of getting a plethora of filming equipment squeezed into the smallest possible cases for transport to location.   So I was going to write a post about how the human desire to make order out of chaos can be summed up in the line 'life is all about packing cases' but I thought I'd just make a time-lapse video instead.
 Enjoy.
 Packing cases for a shoot to Algeria - timelapse video coming soon
 Only a handful of pins are left in the jar – who knows what each has in store.