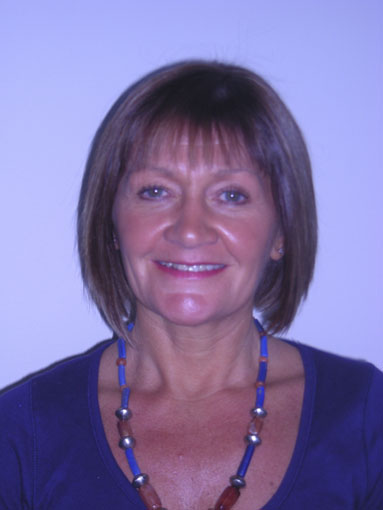 by Ellen Davies, Production Manager, Arctic/Mountains team
My location is Cardiff and my office is on the top floor of BBC Wales which overlooks Llandaff Cathedral.   Here I  enjoy the comforts of my work place where so many of our day to day facilities are taken for granted.   I'm comfortable.  One of my  teams are currently in Greenland, the other is about to head off to Mongolia (for more see below my blog).   Geoff from BBC Shipping has a very soft, gentle voice and says: "Calm.  Calm."   It works.   I'm now calmer and I'm in the process of freighting my second shipment of kit to Qaanaaq, the most northern town in Greenland.   Geoff simplifies the process.
We hire, purchase, gather and pack our kit with our wonderful Patrick Murray, Cardiff's Technical Assistant on Human Planet (what would we do without Patrick?).   For Greenland this includes a crane with hothead, a kayak with specially designed rig, camping gear, cameras, sound, first aid kit and enough warm clothes and sleeping bags to make sure the crew don't freeze.
Getting the kit to our destination is quite straightforward – from Heathrow to Copenhagen to Kangerlussuaq to Illulissat to Pituffik to Qaanaaq and onto Siorapualuk.   Easy.   (I can even pronounce these names now!)   The kit gets there.   It takes two days.   The last ride is by helicopter where you would fly along the rocky coast line over icebergs and fiords.   It must be pretty spectacular.   The third shipment of kit travels with the crew and I've only booked a seven seater people carrier to transport three people and kit!   Where and how do we accumulate so much?  We've now exceeded over 1000 kgs of kit.  The Arctic crew are out of the door and I'm already on the next shoot for the Mountains programme….
My Greenland team are filming two stories for the Arctic episode and one involves filming on sea ice that is starting the break up.   Because of the dangers of trying to film the narwhals (sea unicorns) from the kayak and on the ice edge, we have a strict protocol – Bethan Evans (researcher) or Nicolas Brown  (producer/director) must call me at 16.00 hrs daily.   If I don't hear from them after four hours, I then make contact to their local police.   I look forward to my cup of tea after I've received their phone call.   I can relax for another day.   My schedule and two mobile phones rest on my bed side table and I warn my husband that I might just get a call.   I put my phones on silent but vibrate.
Sometimes I wish I was the one going on  these amazing filming trips but generally  I enjoy being on the end of a satellite phone, the welcome voice of home for the guys on location.  By working on this series I've really come to understand the incredible way people live in these remote environments.   More than ever I appreciate the comforts of my home, my family and friends and the BBC office.   Roll on 2011, when I will enjoy watching the fantastic footage and amazing stories on my 52" plasma screen in HD!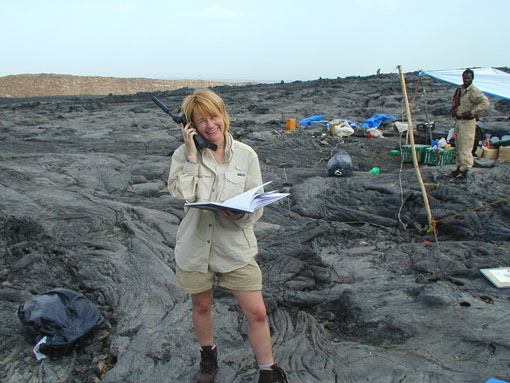 Dale Templar, Series Producer, A Return to the Last Disco in Mongolia
I don't get out much these days, one of the few down sides of running Human Planet.   On Sunday I am due to return to Mongolia to film golden eagle  nests. I say "due" because I've just had a phone call from Dina, our researcher,  to say the eagle chicks we wanted to film have been taken!   Poor Dina!  As I write, there are men on horses galloping around the western Mongolia mountains looking for eagle nests.  They are seven hours ahead and if there is no joy soon we may have to cancel the shoot. 
Anyway, back to my original story.   If we do fly on Sunday this will be a strange return.   The last time I filmed in Mongolia was in 1993, soon after Russia pulled out of the country.   It 's still one of the most God forsaken places I have ever visited.   The economic rug had been pulled from underneath the country - they'd been left abandoned.   Ulaanbaator was a sad, bleak capital city filled with stark Stalinist buildings, empty shops, abandoned hospitals and truly disgusting food.   No longer needed as a buffer zone with China, they'd been left to start again.
I had gone to make a film with Fergal Keane about the sewer children and spent a fair bit of time underneath the rat ridden streets of the capital.  We had knives pulled on us, stones thrown at us,  sewer covers slammed on us……. umm Mongolia, can't wait to return.   Thank goodness for the disco at the Ulaanbaatar Hotel ! 
Seventeen years on,  I'm told Mongolia has changed significantly.   I actually can't wait to see it.  The boy I filmed was called Batzayan, he will now be a man.   Hopefully he will be successfully forging his way,  feeding his children and keeping them warm as this now established democracy pushes open the doors of the market economy.
---
by Dale Templar, Series Producer
So what is Human Planet? Human Planet is a new 8×50 minute landmark documentary series being made by BBC Television. The series celebrates the human species and looks at our relationship with the natural world by showing the remarkable ways we have adapted to life in every environment on earth. It is due to be transmitted in the UK in the New Year 2011 and will be rolled out across the world soon after.
The production team is split across two sites, one in Bristol and one in Cardiff.
In BBC Bristol we are part of the world renowned Natural History Unit. You may have heard of us, but if not, you've probably watched some of our programmes. Many have been presented or narrated by Sir David Attenborough, like Planet Earth and Blue Planet. Most recently we've just finished Nature's Great Events which our own executive producer, Brian Leith, worked on.
BBC Wales, based in Cardiff, are probably best known in the UK right now for producing high end popular dramas like Doctor Who. Torchwood, another sci-fi doc that comes out of Cardiff, is also an HD production and Human Planet will be using the same excellent post-production facilities. The factual department is best known for its ground-breaking anthropology documentary series Tribe.
In total we have a core team of 20 phenomenally talented programme makers, who come with a wide range of skills and experiences. Working with us are some of the best wildlife and documentary camera crews and fixers in the world. For the first time we have a dedicated stills photographer, Timothy Allen, who will be posting his own Human Planet blog every week at http://timothyallen.blogs.bbcearth.com/
The series started in full production in the summer of 2008 and we will be shooting over 70 stories in some of the most remote locations on earth in around 40 different countries.
Each episode will focus on one single environment: desert, jungles, arctic, grasslands, rivers, mountains, oceans and urban. Many of the stories are extremely dramatic and will show how we have successfully adapted and survived in the most challenging places on the planet.
As from next week each member of the team will be blogging their stories from the Human Planet. I will keep you updated on where everyone is and give you general news about the series.
Currently, we have teams that have just come back from the remote southern region of Mongolia, filming for the desert episode. On location are the Jungles and Mountains team who are in the Central African Republic and Nepal. I'll let you work out which team is where!
That's it for now …enjoy the photos and the sneak preview from the series. See the link if you'd like to read what Timothy Allen's been up to and don't forget to explore the new BBC Earth site too. Look out for the regular Friday posting from the Human Planet team, with fascinating stories and tales from both our many locations and from the office.
---